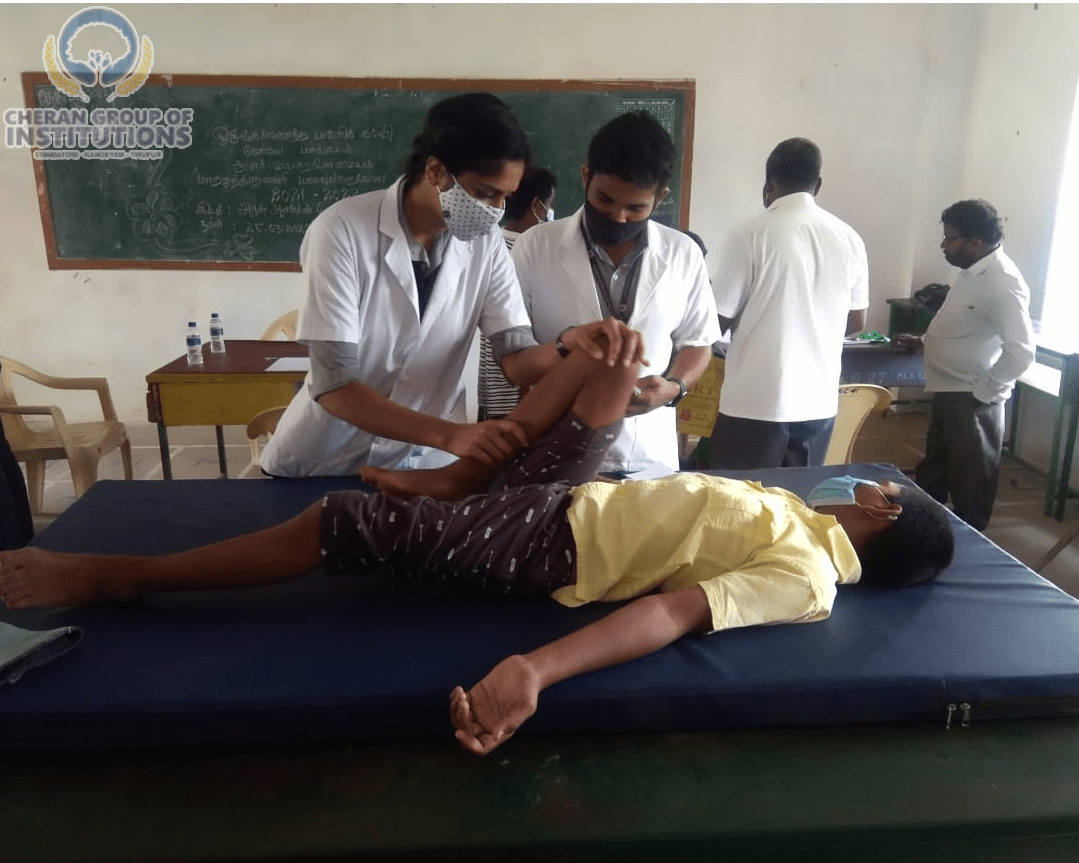 Medical camp - 2021-2022
The Medical camp for Differently Abled school children 2021-2022, was conducted in various villages of Coimbatore district by the Department of Education, Government of Tamil Nadu, and District Disabled Rehabilitation Office, Coimbatore district from 03.03.2022 to 26.03.2022.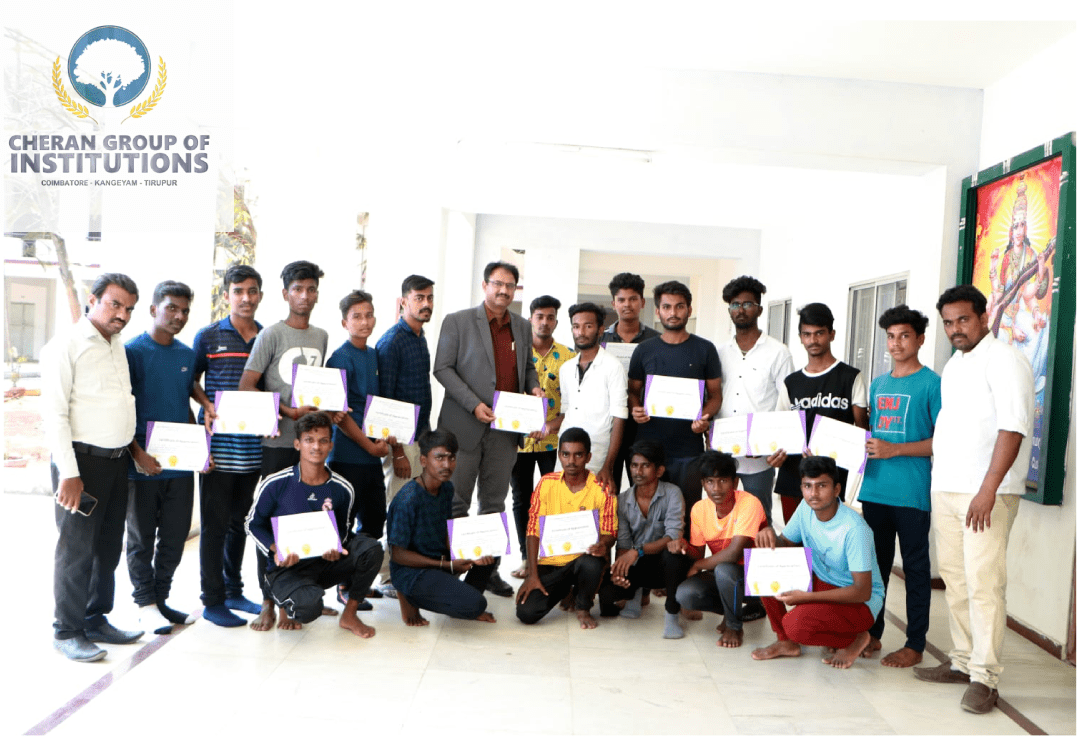 Cricket Tournment
Cheran Arts Science College, Kangeyam conducted Cricket Tournament for Higher Seconday School Students for Trippur, Erode, Karur and Coimbatore Districts. More than 20 teams participated in the cricket event. 300 students from various schools participated in the tournament an exhibited their talent.
National pharmacist day
Celebrate the "National pharmacist day" with Cheran college of pharmacy. Refresh your mind with Yoga & Meditation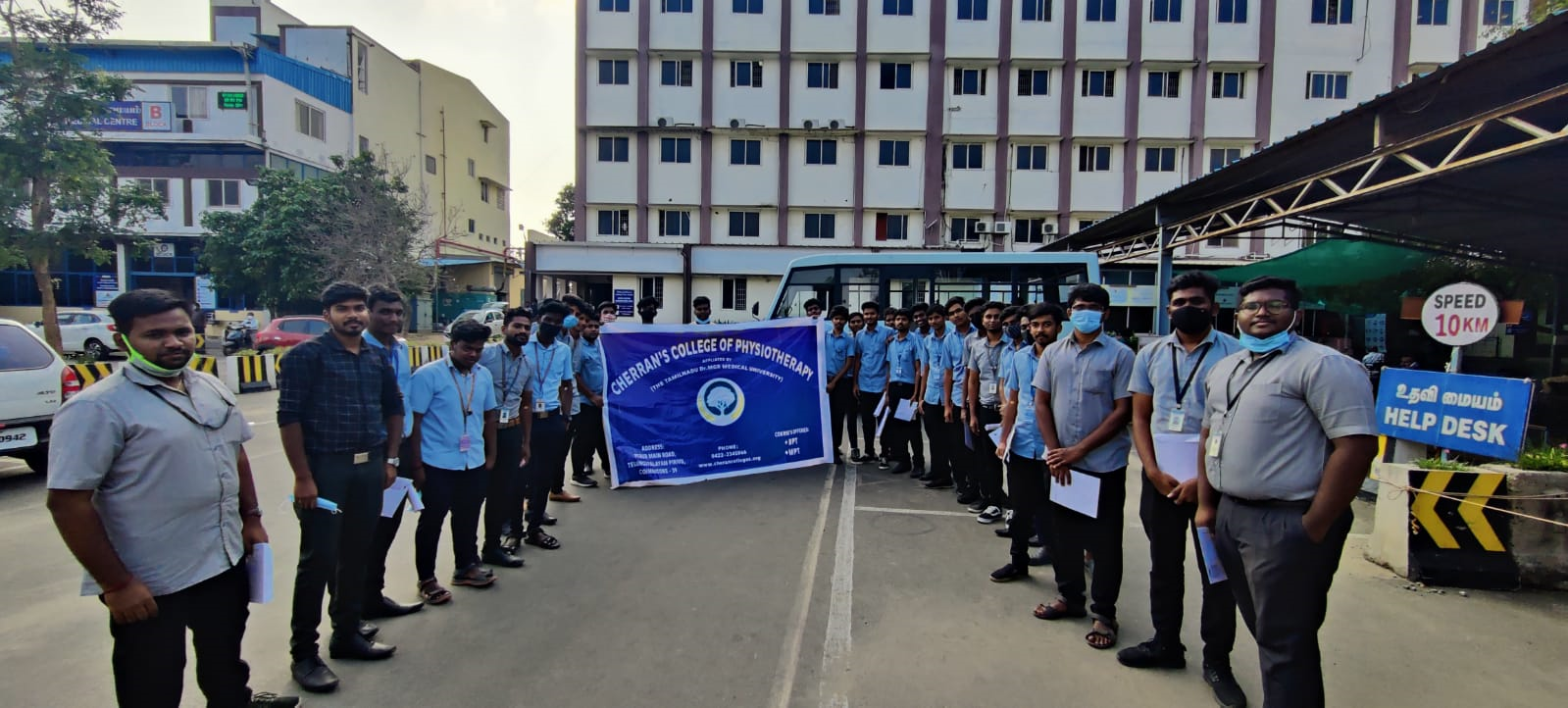 Blood Donation camp
We are happy and proud that the Blood Donation camp for our college students, a combined effort of our Cheran Group of Institutions and Shanti Social Services has been a complete success. We heartily thank our organizers and college staff who actively made this camp a huge success!.
Ethical Challenges in Research and clinical Practice
We successfully conducted a Webinar "ETHICAL CHALLENGES IN RESEARCH AND CLINICAL PRACTICE" for BPT & MPT students. This webinar helped to a piece of knowledge about the Physiotherapy career for all of our students. Once again a successful webinar by our college for our students!
Alzheimer Diseases
Cheran College of Physiotherapy has conducted an international webinar for BPT & MPT students.
60th National Pharmacy Week
As we are encountering now with COVID-19, pandemics are frightening, extraordinary and influence significantly more than simply our wellbeing and regular routines.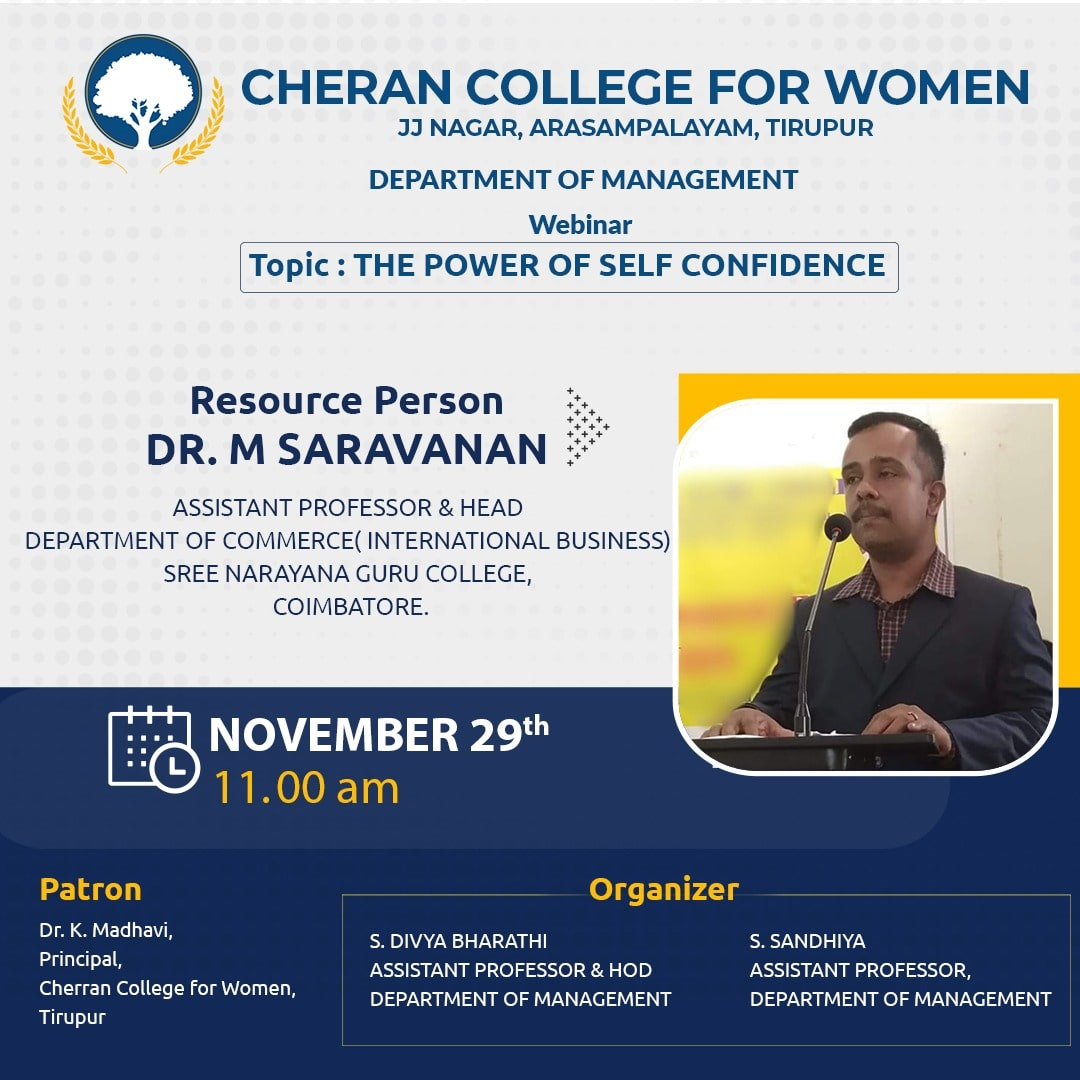 The Power of Self - Confidence
We heartily welcome you all for our Cheran College for Womens - Arts and Science College Webinar on the topic "THE POWER OF SELF - CONFIDENCE!".
Time : November 29th, 2021 | 11:00AM.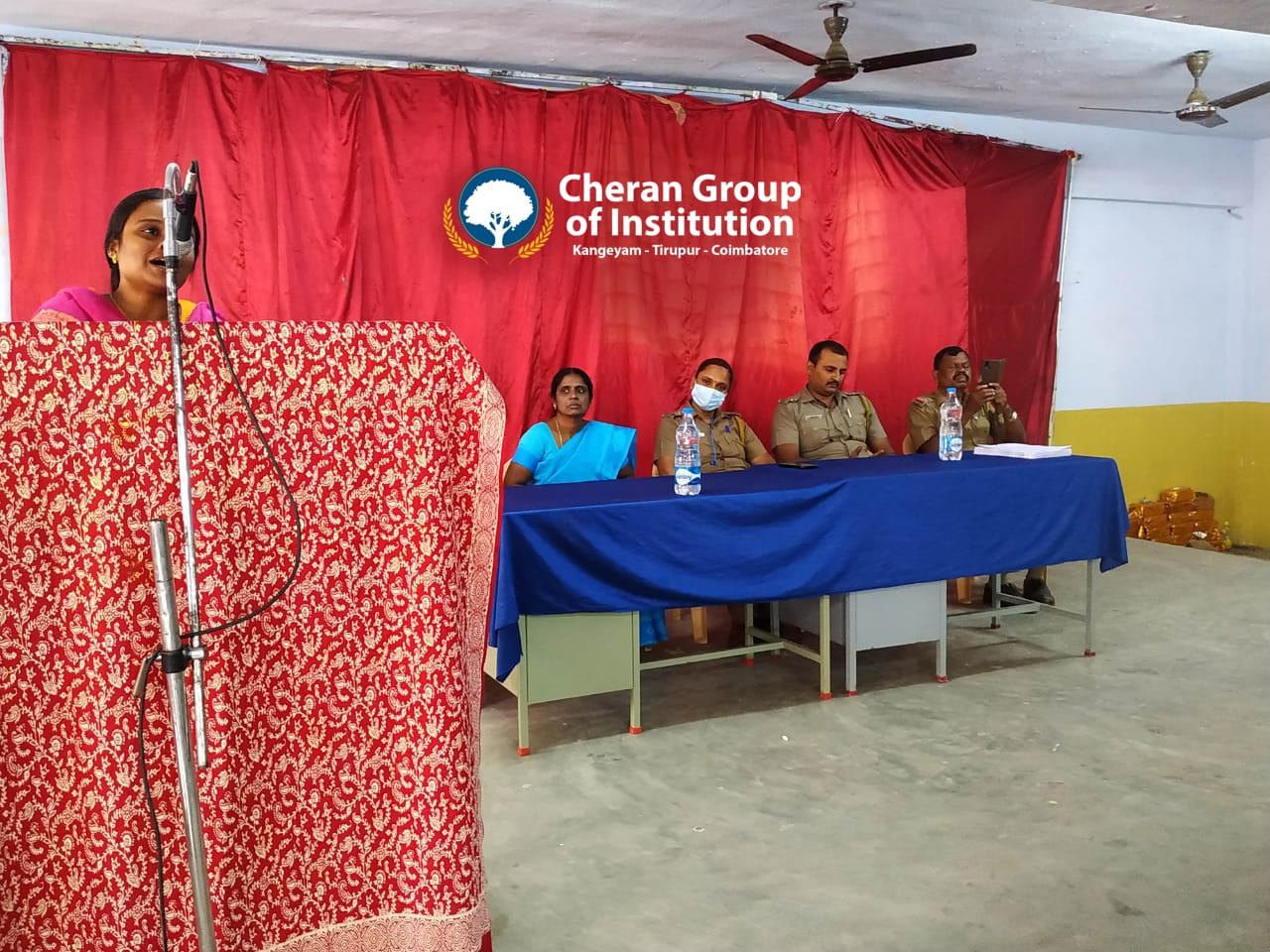 Anti Ragging Awareness
Anti-Ragging Committee will be the Supervisory and Advisory Committee in preserving a Culture of Ragging Free Environment in the college campus.